The lens enlarged my eyes. Natural soft grey look. But the lens feel abit less soft and less comfortable compared to the Symphony ones.
I had higher expectation for this version though..

Most comfort is still Symphony, even when long wear..Scandi 2nd place...
More
Eve
04/08/2021

I think Cherry Moon will be my everyday contact lenses! The pattern is so natural. The New Moon pattern was not too much. It slightly blended with my original eye color very well.
OLENS said, gray but to me it was more like blue. Felt comfortable when wearing it.
More
Dark Brown Eyes
Warm Ivory
Sarha
03/15/2021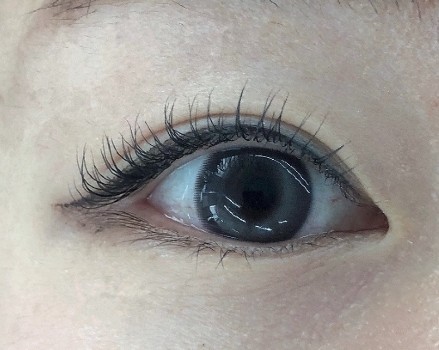 I absolutely love it!! It's very natural and especially I love the new moon pattern. This very gradated new moon pattern makes my eyes more deep and clear. And I think the gray color is more like blue gray. Love it! Also, very comfortable too!!
More
Mdbf
03/12/2021