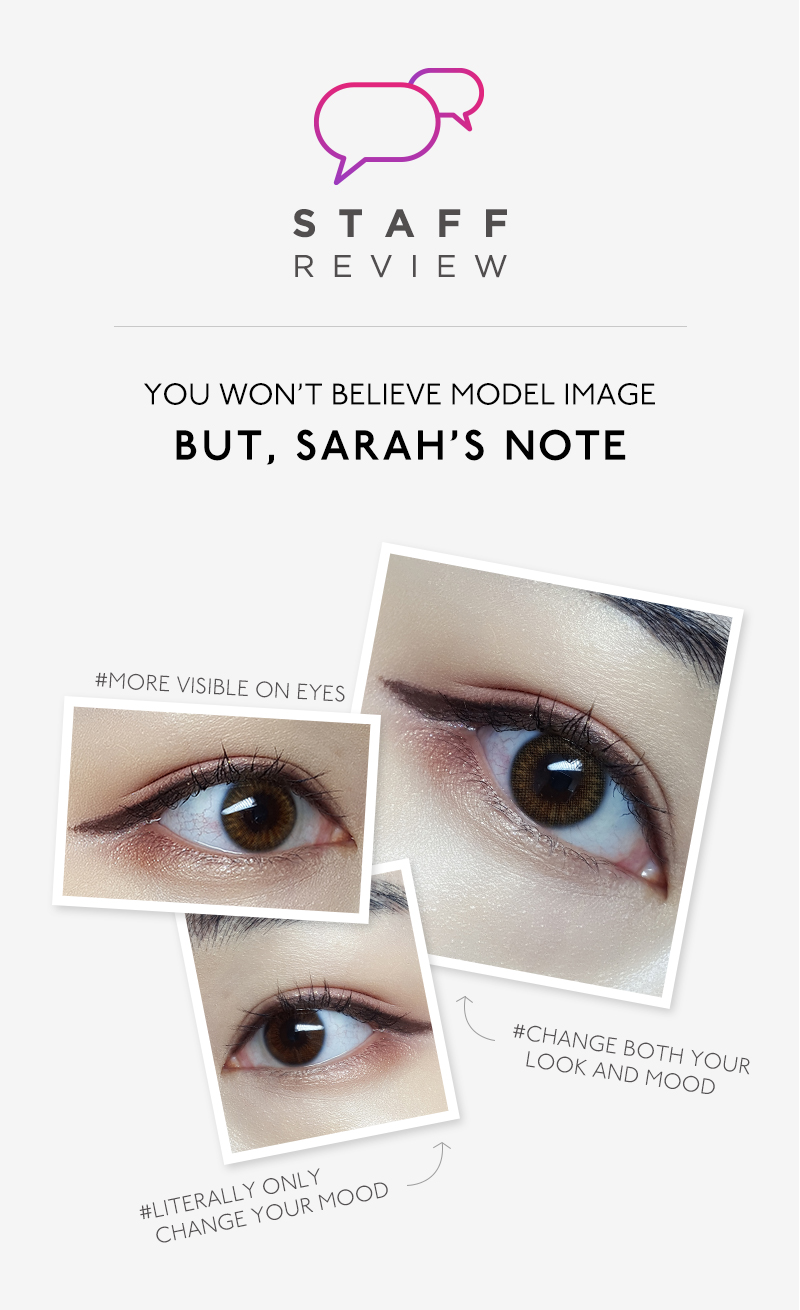 Hi Guys!
It's Sarah! Long time no see guys!
Did you guys enjoy Hannah's review?
Her review was so professional and helpful.
So, I decided to copy her!!
Today, I'm gonna do COMPARISON & REVIEW
"Spanish Real Brown
vs.
Purspur Nature Brown"
These two contacts are very similar.
I know people hesitate to pick between these two.
I hope it's helpful enough to you all!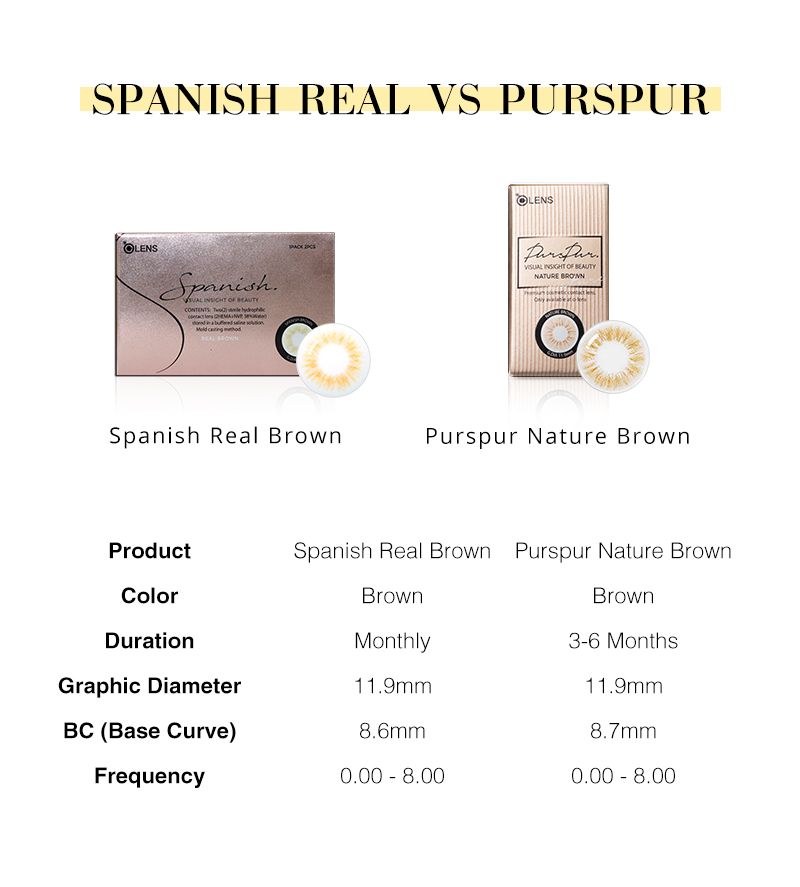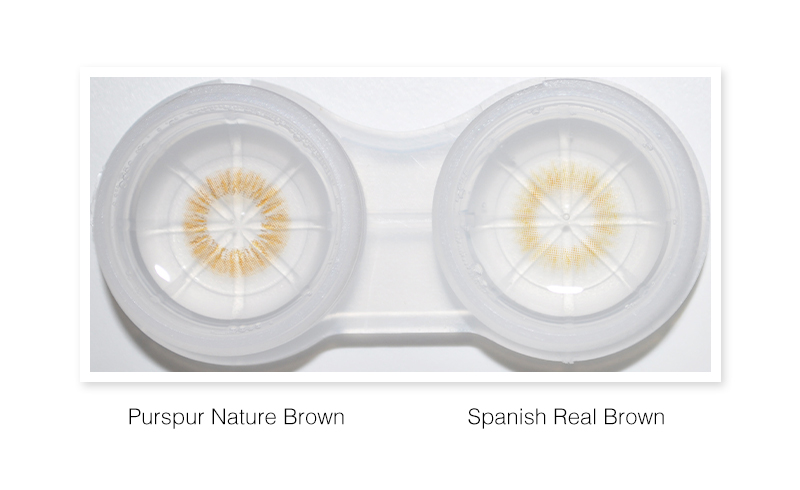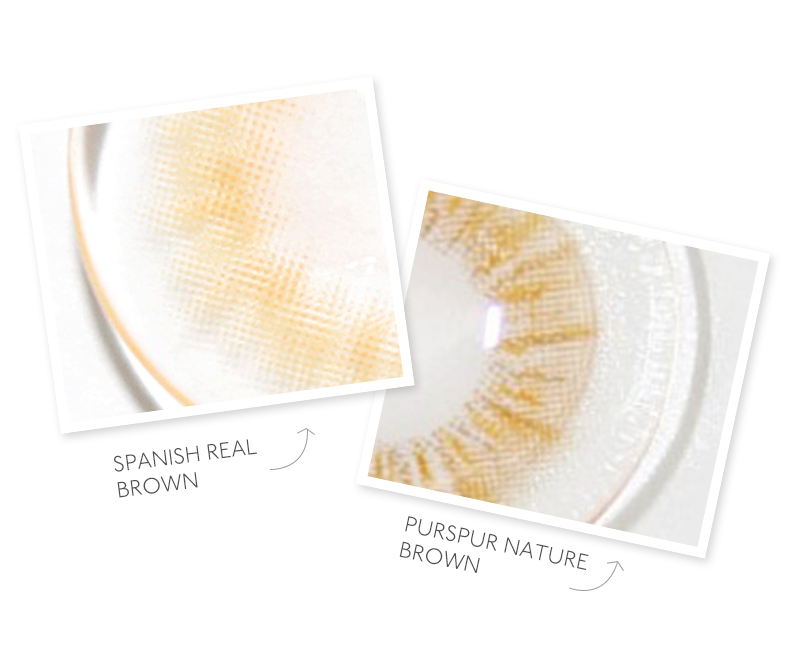 They are really similar.
Both Spanish Real Brown and Purspur Nature Brown are concentrate to color iris.
So there is no edge line or unique patterns.
Both are very natural.
I found 2 differences and 1 similarity
1st Difference- Color
Both contacts are brown color.
However, as you can see Purspur is much darker than Spanish Real Brown.
If you have dark brown or black eyes, Spanish is much showy on your eyes than Purspur.
Purspur has darker brown, so it will be more natural than Spanish.
2nd Difference, Pattern
I don't know how to say, but Spanish's pattern is more blurry than Purspur nature.
Purspur nature brown is more detailed and lined.
The pattern of Spanish is more like water colored and Purspur is more like color penciled.
Similarity, Size
As I said from the beginning, these two contacts are here for your iris.
They are so concentrated to coloring iris.
Because of it, they don't have edge line.
G.DIA for both contacts are 11.9mm.
So, they only cover and color your iris very naturally.
Spanish Real Brown
vs
Purspur Nature Brown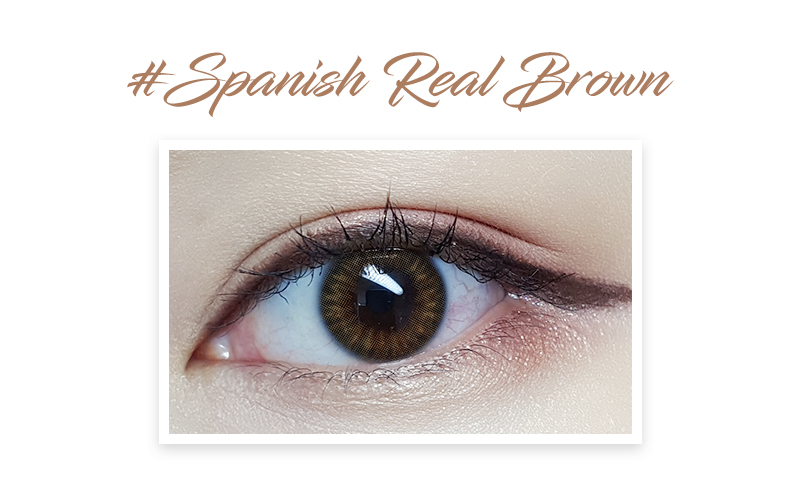 -Spanish Real Brown-
Actually I wore it after trying Purspur.
It was much easier to find the pattern than Purspur.
Before I wore both of it, the patterns ware very similar,
also colors are not that different,
so I was kind of worried for no differences b/w these two, but I was wrong.
Guys! Spanish is much easy to find the pattern.
Spanish is more brighter than Purspur so it was more visible on my eyes.
If you looked for natural
but, other people realize that you wear contacts,
Spanish is the answer for you.
It change both your look and mood.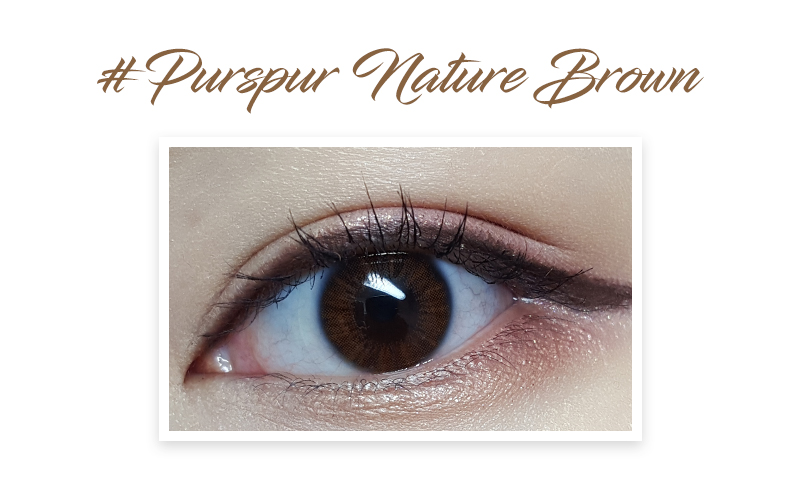 -Purspur Nature Brown-
It's the most natural contacts that I ever had.
It really natural like my own.
If you have black eyes like mine,
and you wish to have brown eyes.
Try it. It's really natural like my own.
People will never know that I wear color contacts if I don't tell them.
Purspur literally only change your mood.
Personally I really like the point!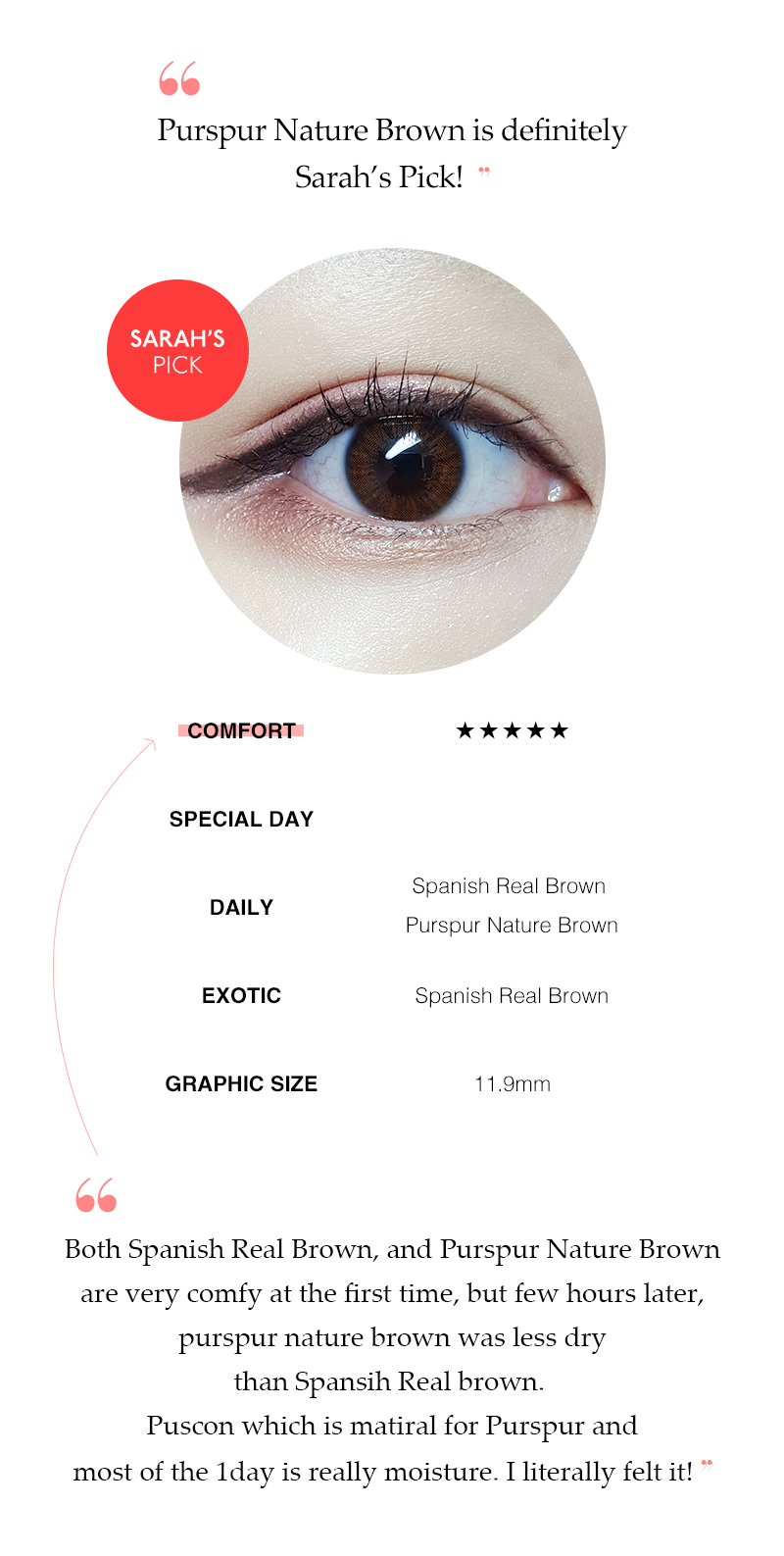 Guys! This is all I got today. Thank you for reading :)