Best The design for this whole line is based off of being as natural as possible while still giving me bright eyes. One of the things that I noticed is that the lens actually uses my natural eye to create an illusion of a limbal ring. Because the design doesn't cover my whole entire iris, my natural colors peaks out around the edges which, when they fit perfectly, look great. 5/5 on comfort! You'l probably get tired of me raving about the comfort of these lenses but I've honestly tried SO many lenses from different brands and these feel barely there when I'm wearing them.

More
11/24/2020

Love the scandi series - a very interesting color fusion combination that makes the lenses exotic yet natural looking!
G
02/23/2021

Love it !!
Mimith
02/05/2021

Scandi Gray is an upgrade of Spanish Circle Gray, which I have actually purchased and used in the past. It's difficult to find contacts for dark eyes, especially when gray itself is already a pretty dark color. However, Scandi's isn't a typical gray. There are subtle light brown and blue tones that blend with the natural eye to create this rich, 3D color. Even though I love Spanish and wear it often, I notice that the added specks of color in Scandi makes the lens brighter and more visible. I wore both these lenses for an entire day, so I was able to observe the variances in color under different lighting conditions.
More
laineonline.com
01/06/2021

My FAVE. I LOVE THESE. I have 2 packs just in case. I found them via the Welcome Kit and I am so glad I did. They are literally my fave natural lens. The color blends PERFECTLY, as mostly all Olens lens do. It's like green grey but not? So gorgeous
More
Erica S.
12/31/2020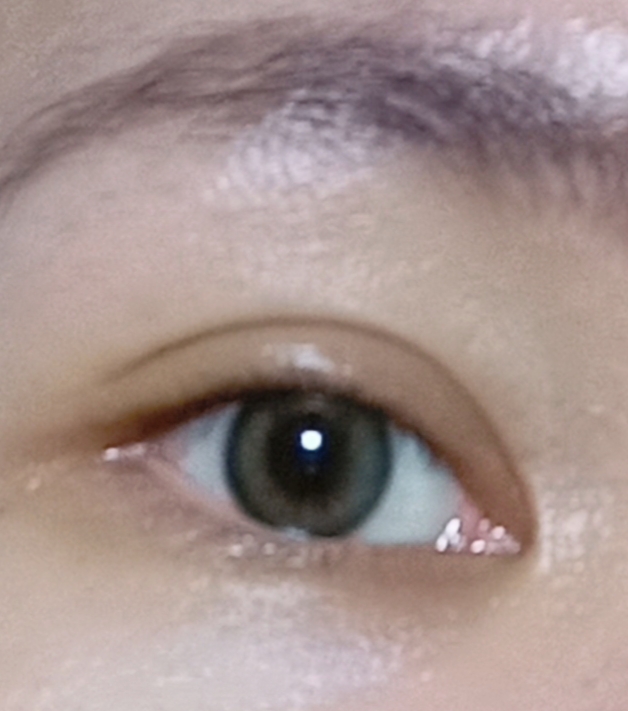 Such a beautiful, subtle color! I didn't realize how nice it looked until someone asked me if my eyes had always been gray. Best of all, it's comfortable despite a 10-hour day (I don't usually wear lenses for this long).
More
Dark Brown Eyes
Warm Ivory
Kat
12/09/2020

It is really good color, does stand out a little for my colored eye, looks between green and gray.
miz
11/17/2020

When I first wore the lenses I didn't really like them as i found my eyes popping out and unnatural.
But later I realized that I wore them upside down. Now I love them for the gray-blue color and for the comfort.
PS: 1st pic = badly worn, 2nd pic = well worn
More
Laura frvng
11/13/2020

first of all, it's a nice product. I ordered a welcome set. However, what I got was only a normal set plus one pair of trial cosmetic contact lenses. In addition, the DHL express delivery is not suitable for the delivery of these cosmetic contact lenses, cause it is required to pay a lot of extra customs duties. The final cost is equivalent to paying double the price of a contact lens. If the purchase amount is more, it would be a disaster.
More
Dr.Heinrich
10/12/2020

I really like how the grey looks on my eyes..
Very natural and brightens up the look..

Eve
09/30/2020


The lenses have a green-grey look. My iris is a bit bigger than the graphic DIA, but it still looks nice and are very comfortable.
Lizzie H.
08/25/2020