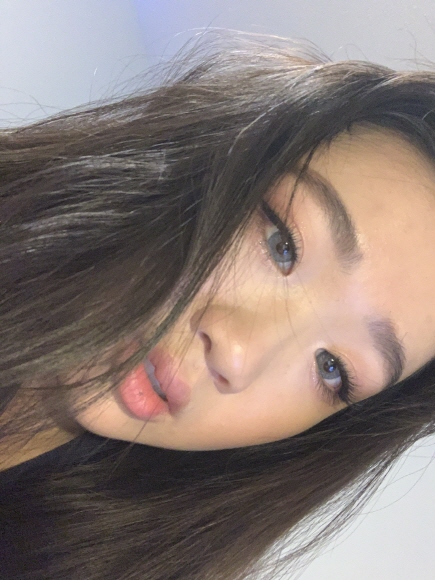 The Symphony grey comes off as an almost blue-grey (its really cool)! Its pretty enlarging, and gives off a ~mixed~ look
CL
02/07/2020

Colour shows well on dark iris, comfortable to wear and easy to wash. no discolouration of contact throughout the month. slightly costly.
Dark Brown Eyes
Warm Ivory
JJ
02/01/2020

These are my absolute favorite pair of contacts! I find myself wearing them on a daily basis. They're so comfortable and so different from my dark black eyes. I get compliments all the time and they're very natural looking. I would highly recommend these.
More
Ari
12/20/2019

Warmer grey tone. Even for dark eyes like mine can see the hint of pink within the grey.
Very thin feel and comfortable to wear. I don't really see the transparent line of the len edges..
And the best part is unlike other contact lens i have wear (thin version), this one is surprisingly easy to wear
More
Sandy
11/30/2019

Very lovely grey color. Blends very well with my skin tone and eye makeup.
Tokidoki
10/01/2019

I LOVE THIS LENS, IT'S BRIGHT YET NATURAL.... .................
Dark Brown Eyes
Warm Ivory
PRISCILLA
09/10/2019


Finally got my lenses!! I got dark brown eyes and I'm amazed of how they look so natural! Love them!
Alys
06/03/2019

Very nice color, like a real eye color. I like it very much.
Isabella
05/19/2019

It's a very nice color, more icy blue than gray but still nice!
Masu
05/17/2019


Super prettyyyyyyy :) they do look fake up close but not so much at talking distance from other people. In harsh lighting they do look a bit weird and opaque but in sunlight they look very natural.
Charlotte
04/22/2019