I've Got Like A Week Ago And Well, I Ordered A Week And It Came Like 7 Days. Fast Delivery!!! Talking About Rorastar Violet, It's Really A Beautiful And Natural Highlighted Color. I've Got A lot Of Complimented With This One. The Size Fits My Eyes Better. Wearing Experience, Well Olens Never fall
More
Kimly
02/29/2020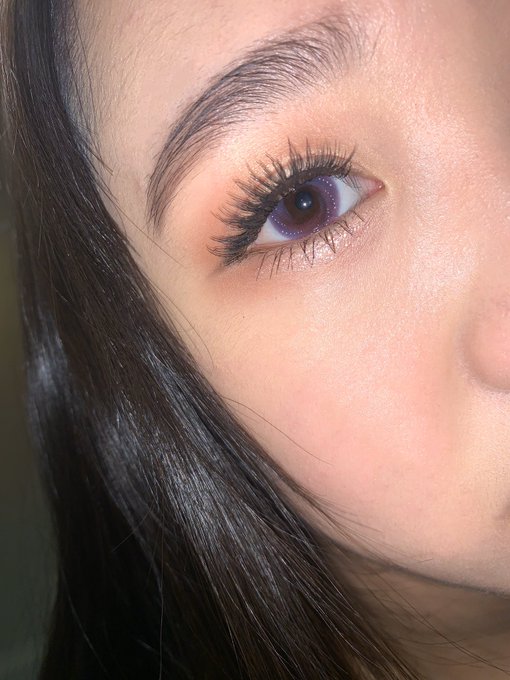 The rorastar violet was my absolute favorite of the bunch!! Its a beautiful purple under artificial light- but looks dark brown in natural light >sO COOL<!
CL
02/07/2020

I fell in love with there lenses, they make my eyes so charming, but so natural. I was worried that they would not suit me daily wear, but doubts were in vain. On the first day I carried them for more than 8 hours and did not feel any discomfort. I'll say even more - I forgot that I was wearing lenses. It's just an extraordinary feeling. Thank you, Olens.
More
Kan Ra
01/31/2020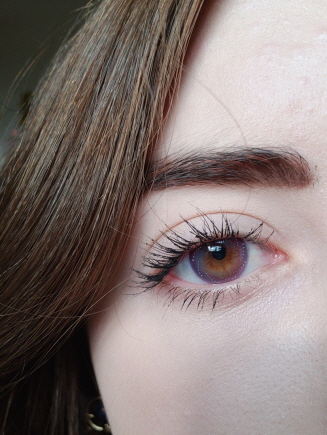 I really like these contacts! I have hazel eyes and despite these being purple they are actually pretty subtle, just making the ring around my eyes darker. They have cool reflective dots like a galaxy. Very pretty! Purple makeup brings out the purple more.
More
Light Brown Eyes
Warm Ivory
Mluster99
09/10/2019

Super cute pattern and colour! The pattern is not obvious unless you look closely but the overall colour is very unique. The design is not too prominent so wearing during the day is fine
Tracy
05/10/2019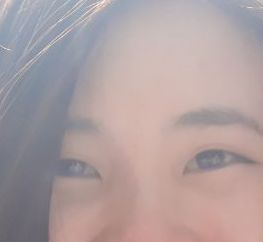 Pretty lenses. It looks slightly greyish when worn. My only gripe was that I only managed to wear it for 1 month instead of 3 due to the protein build up that made irritated my eye when I wore it.
Juni
04/10/2019

First 2-3 months lens I tried. Slight discomfort at first but gets better after wearing a couple of times. Love the design and colour very much. It was more natural looking than I expected!
Jo
03/30/2019

These contacts are actually so majestic and beautiful. MY eyes are dark brown and unfortunately, the contacts were not opaque enough to see the entire design but it blended more naturally than I expected.
Daniela
03/28/2019

Very pretty and comfortable lenses! Not drying at all. Shipping to Singapore was quick as well~
Aileen
12/13/2018