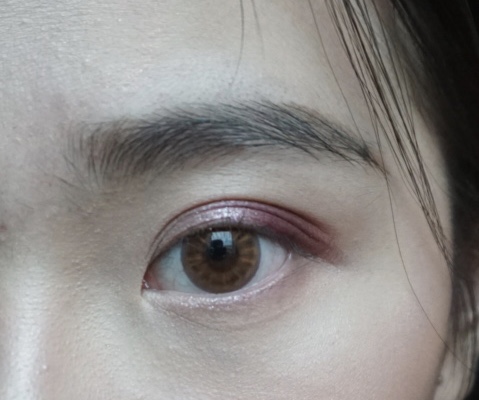 I think this color is too much. Not for without makeup. friends that pursues nature does not suggest to buy. To be honest, I've only worn it twice~
stephy
06/06/2020

My original iris were dark brown, after wearing this contact lenses, it turns my eyes color into light brown shade. As compare to The flower graphic design on Blingsome coral gold, the line are not that obvious
Be
05/19/2020

The design is very prominent, not great for wearing during the day but a fun lens for a night out. The graphic diameter is quite large though
Tracy
05/10/2019

Received in less than a week!! Amazed at the fast delivery! Great packaging & is in good condition.

Very comfortable!!
HY
02/28/2019

nice natural hazel colour, it is more orangey and lighter in colour as compared to spanish circle brown. a very nice everyday eye colour, u do not need to apply any eyeliner or eye makeup with this contact lens :)
Caryn
02/03/2019

Pretty, comfortable and natural looking~ Shipping to Singapore was fast too!
Aileen
12/13/2018