Blood For Halloween Glam _1 Month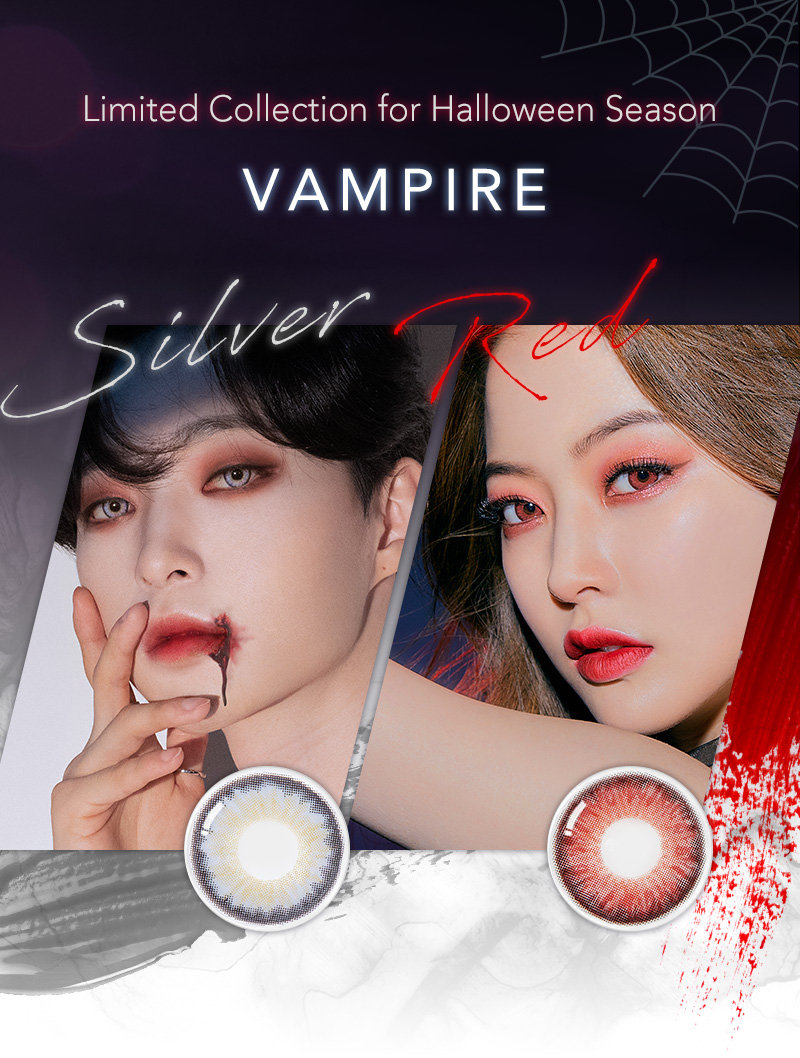 Vampire is newly back to us with new color, Silver.
It is the limited collection made for Halloween season. Fancy graphic design pattern and intensive color of Silver and Red are just right for any Halloween costume.

Simply go with Vampire Silver and Red for you perfect Halloween look.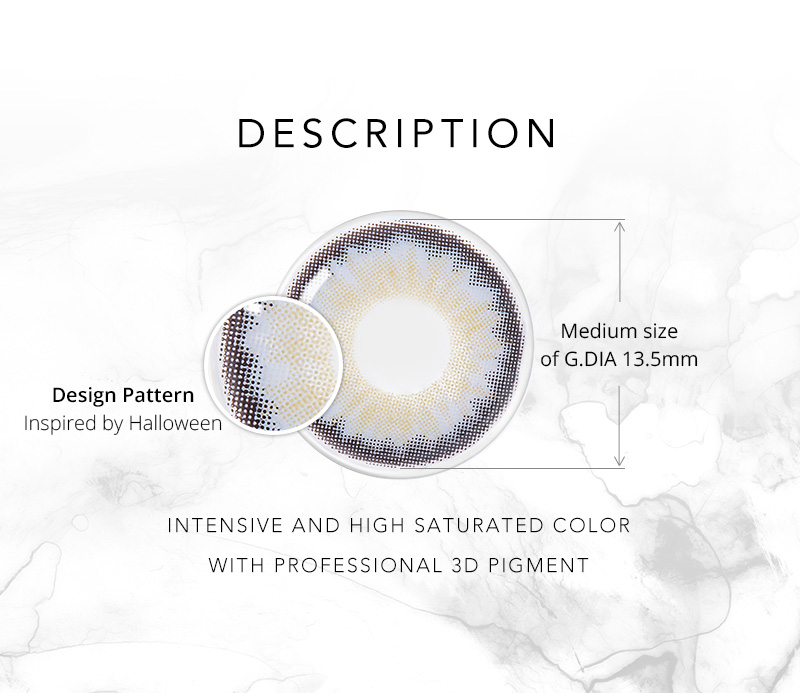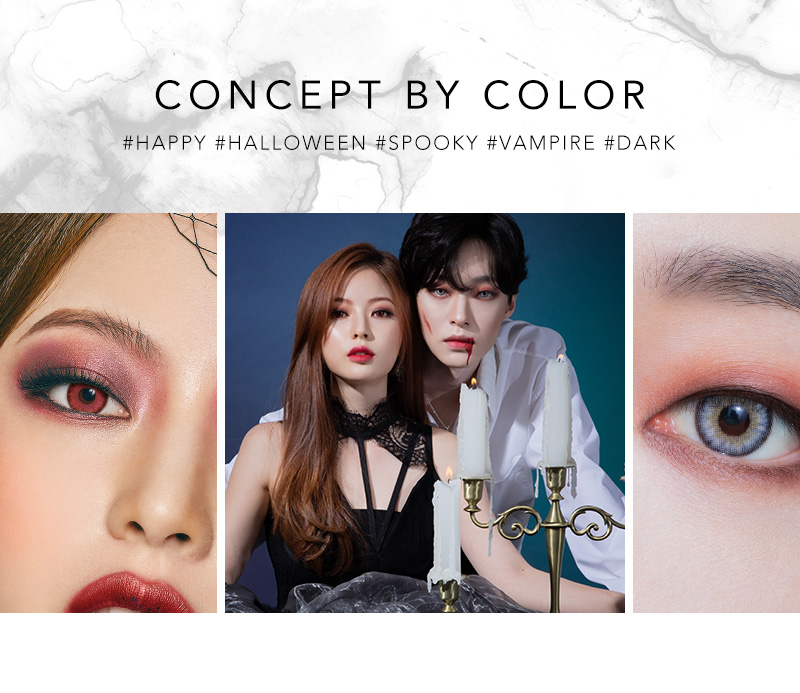 #Vampire Silver
Vampire Silver is intensive and high saturated grayish color near white and blended with yellow color in the middle that minimize the artificial feeling. The black circle line with a professional 3D pigmentation creates a subtle eyes to stand out at all times.

#Vampire Red
Go red with an extra bit of super high saturated color of red. Its big size for G.DIA 13.5mm double your dramatic trick and make you be completely whole new person like a spooktacular vampire.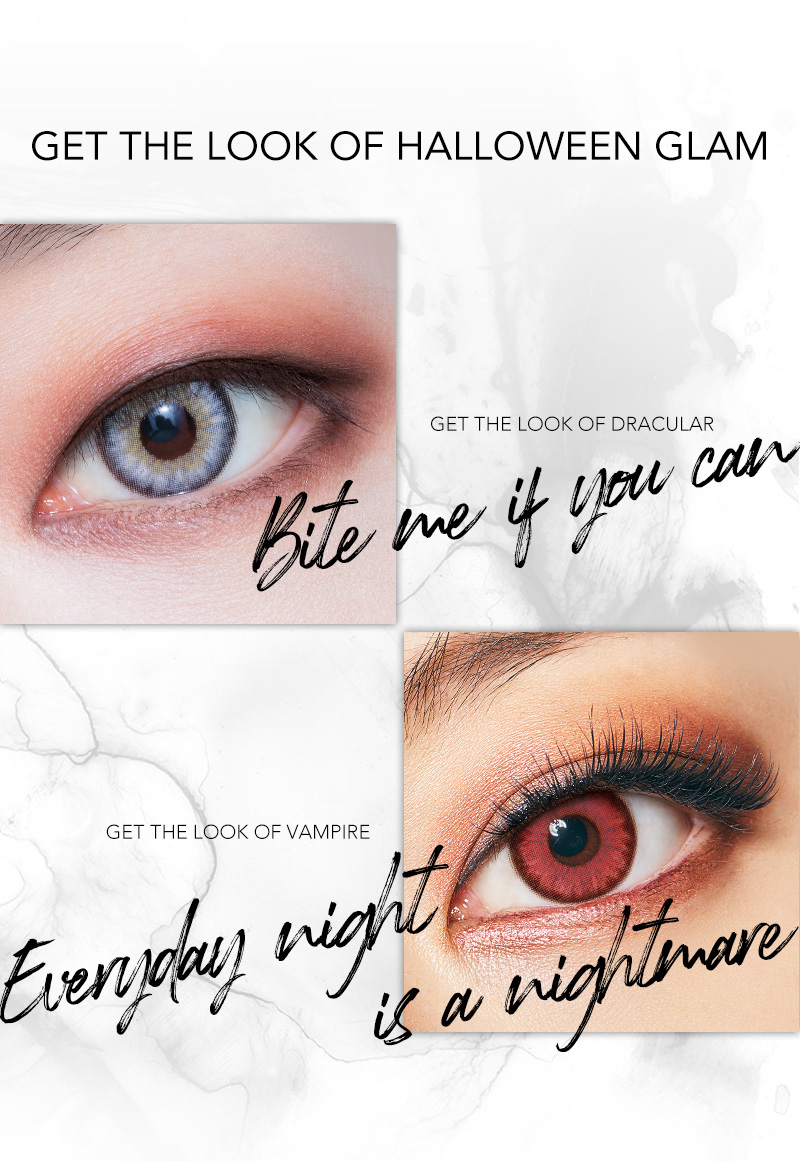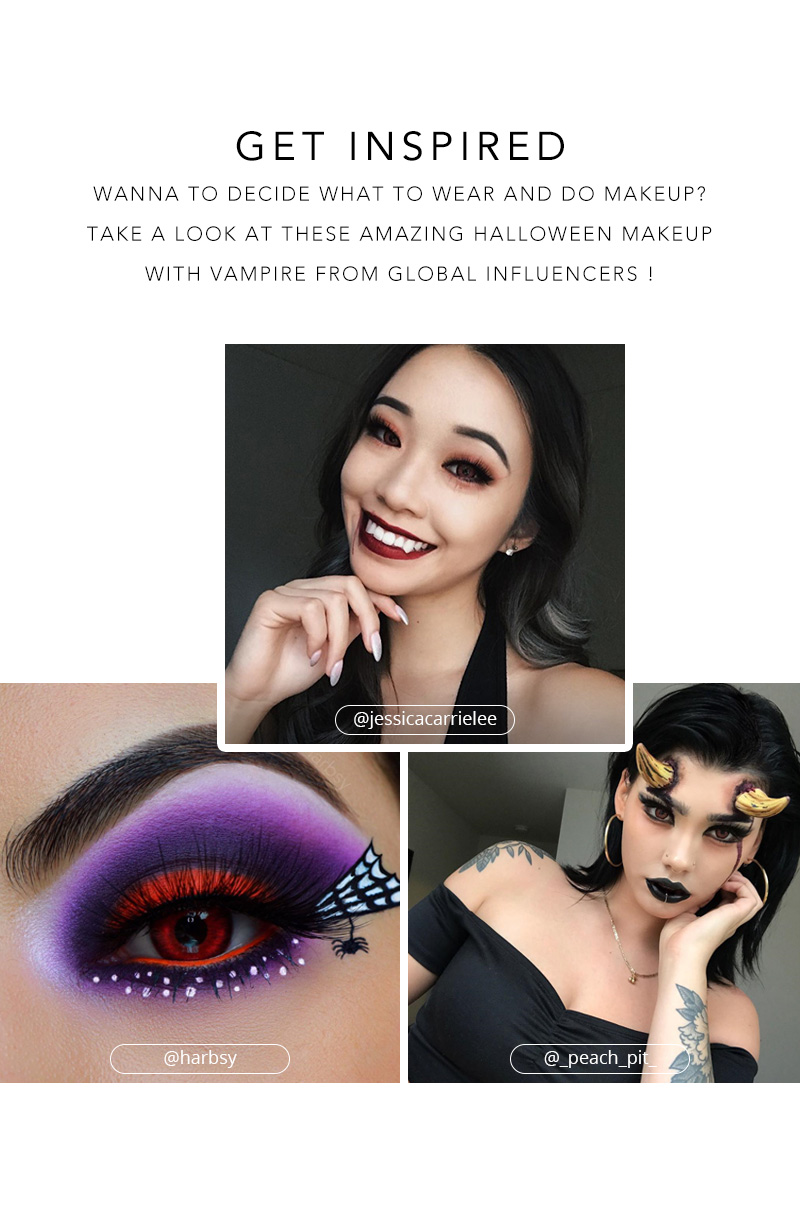 @mongabong

Product Specification
Name
VAMPIRE
Colors
SILVER, RED
Duration
1Month
Total Diameter
14.2mm
G.DIA
13.5mm
Base Curve
8.6mm
Water Content
38%
Power
0.00 ~ -6.00