SHIMMERY AND GLOWY, ISLAND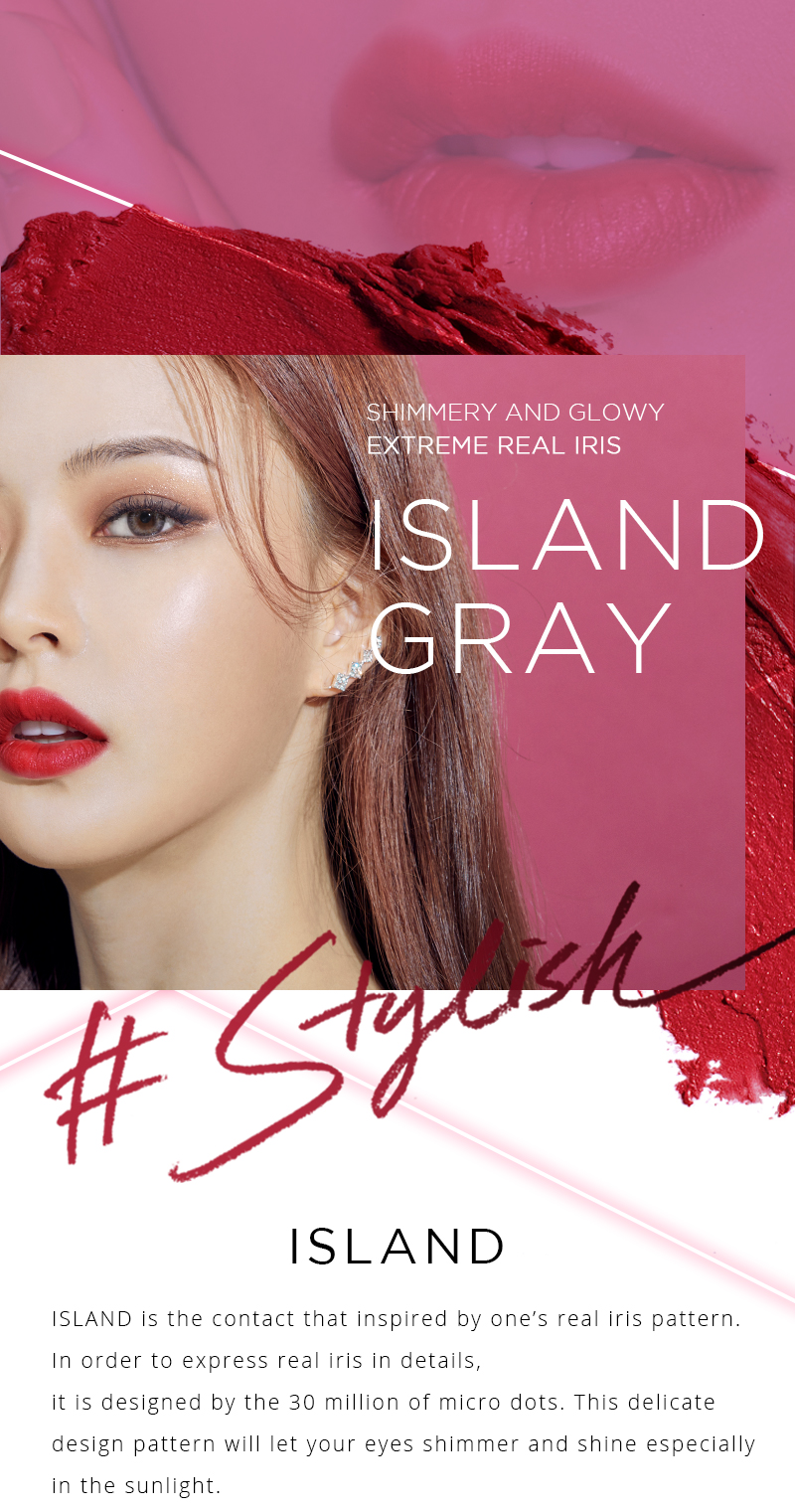 When observed the human's eyes through the microscope, the surface of the eyes look alike space planet.(very complicated )

Most of colored contacts' design patterns have been focused on eye color change so far. Olens studied for the most realistic contact lens design and Island is the one that has most realistic design pattern made by 30 million dots with high pigmentation.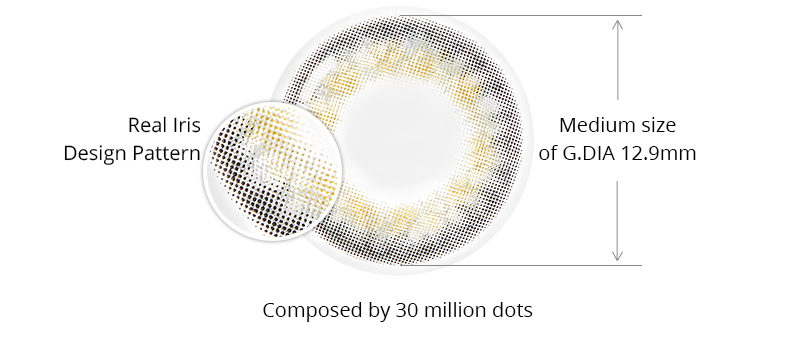 Island's 30 million of micro dots will let your eyes super shimmery and glow. Also these 30 million dots will be reflected under the sunlight and this dots become super glowy.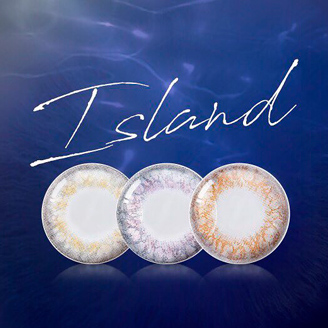 Concept by Color
GRAY: Most fabulous and exquisitely gradated gray. Island gray is mixed with khaki and light green dots. This color variation delivers the most unique gray color that never existed before.

COBALT: Island Cobalt is inspired by calm waves and the white foam. This inspiration creates the daily deep blue with white, indigo, and purple. Just let this deep blue be permeated to your iris and become a new person.

BROWN: Island Brown has the most classic and elegant brown color that rolled out the yellowness. Your eyes will turn to the warm and classic brown just like morning latte.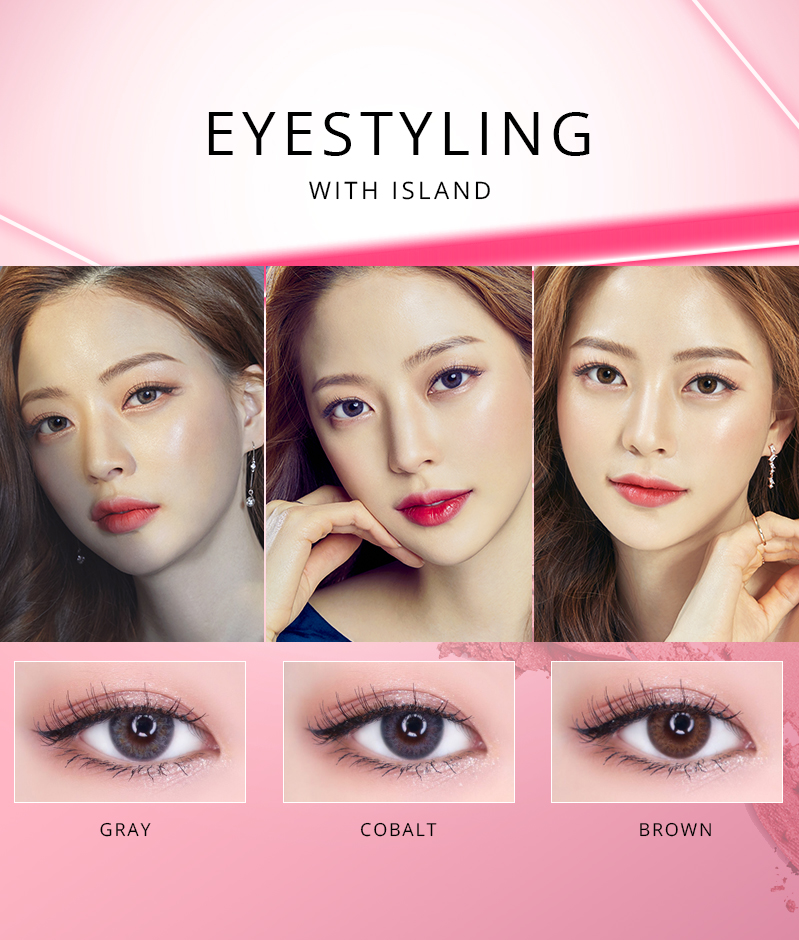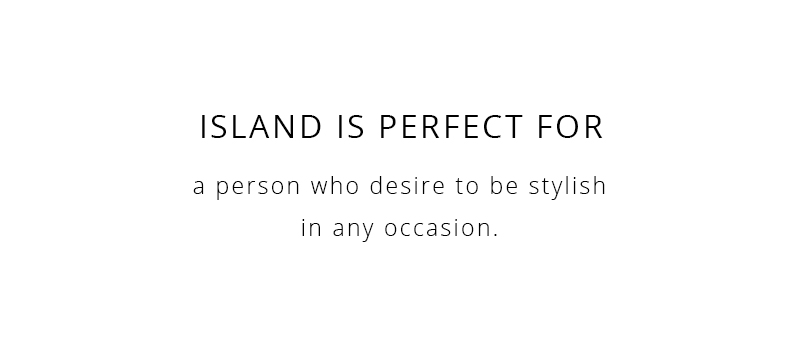 Product Specification
Name
ISLAND
Colors
COBALT, GRAY, BROWN
Duration
1Month
Total Diameter
14.0mm
G.DIA
12.9mm
Base Curve
8.6mm
Water Content
38%
Power
0.00 ~ -8.00