4 BEST Valentine's day makeup ideas to try with OLENS Choco lenses
The sweetest time of the year is coming. So, for this Valentine's day, we give and take chocolates with our most loved ones. If you're likely to have a romantic date night with your loved one, you may need rosy cheeks, a little bit of a sweet fragrance and romantic eyeshadow looks. Whether you're at home or out for a date night, whether you have your Valentine or not, here are some sweet chocolate inspired valentine's day makeup ideas and tips that you can follow easily.
1. Romantic pink makeup - Falling Choco lenses
Pink lipstick, yes. Lavender cheek, hell yes. What we need the most for this Valentine's day is obviously pink, pink, and pink. Pink is definitely the color that will boost the romantic and lovely mood. Apply a rosy pink shade on your eyelids. Add just a little bit of the shimmering glitters at the center of your eyelid and blend it softly with your brush. Every time you blink your eyes, the glitters on your eyelids will shine like an angel. Apply a baby pink shade blusher starting just under your eyes. A pink shade blusher will liven your vitality and add a highlighting effect. Finish your makeup with glossy pink lips and natural soap brow. Now you are all good!
↓ CLICK THE PHOTO AND GET YOUR FALLING CHOCO 1+1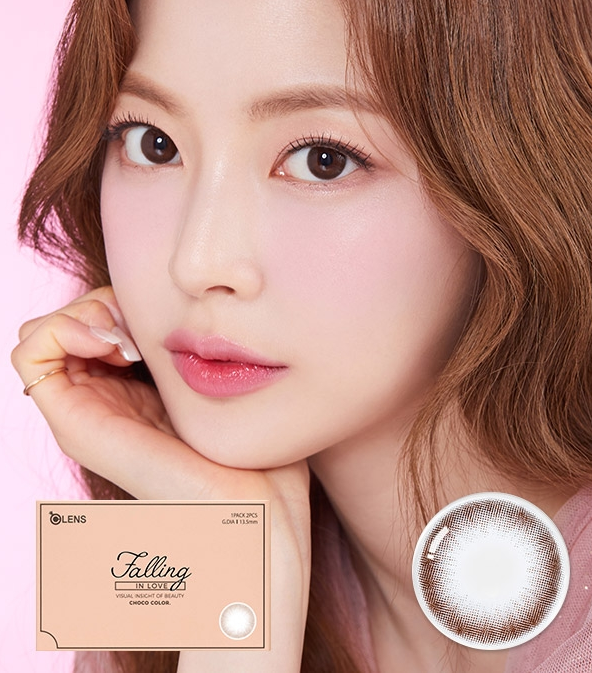 The best OLENS brown colored contacts for this romantic pink makeup will be the falling choco lenses. Falling choco lenses are deep-brown colored contact lenses that have proper design diameter size. The deep dark color design blends well with dark eyes naturally and makes your eyes look more clear and soft. Falling choco is one of the bestselling products for Valentine's day makeup every year.
2. Shimmery Sunset make up - Misty choco lenses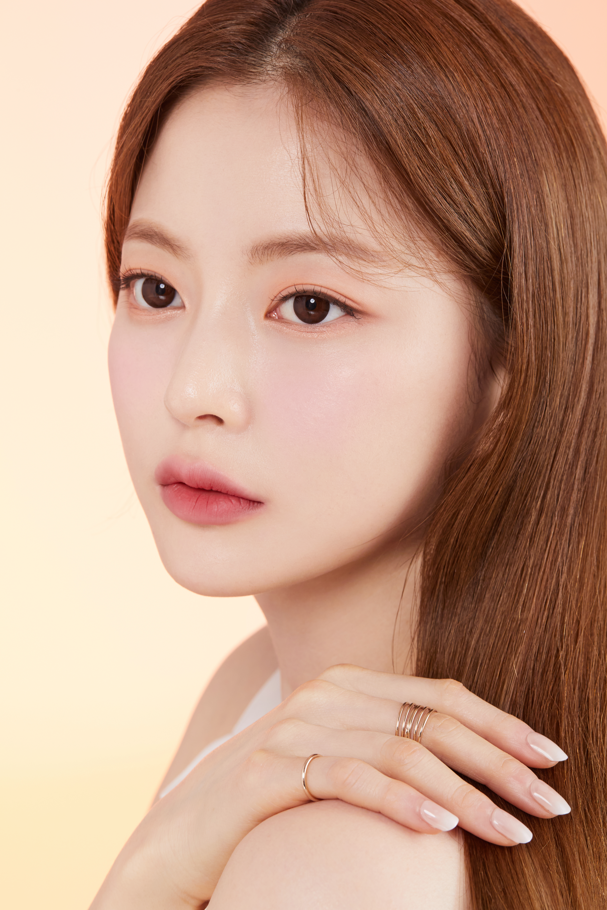 If you want to create playful and fun makeup, why don't you add some coral orange colors to give sunset vibes? This stunning reddish-pink sunset effect will make your Valentine's day makeup more playful and lovely, especially at night.
To do a shimmery sunset makeup, apply pink coral-orange color eyeshadow on your eyelid widely. Then, apply gold glitters at the start of your eyes to make your eyes look even more volumized. Finish off with the black eyeliner and coat your eyelash with waterproof mascara. The beauty hack here is to finish your lip makeup simply with beige matte color to make eye makeup look more intense.
↓ CLICK THE PHOTO AND GET YOUR MISTY CHOCO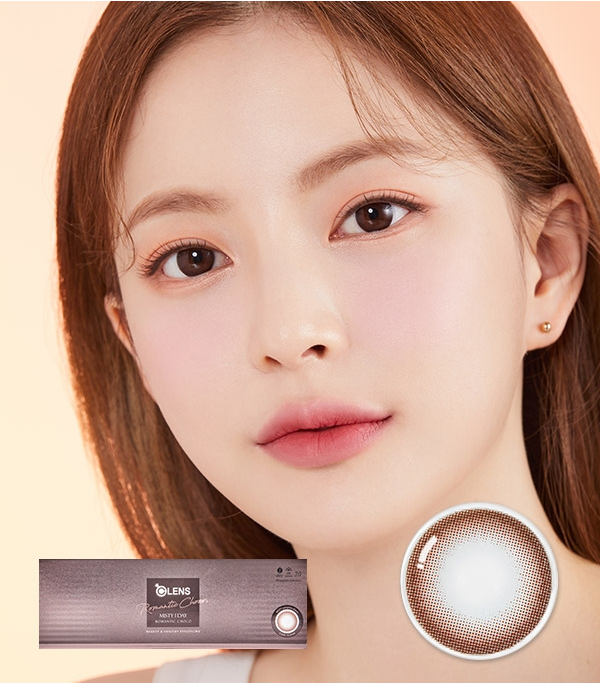 Misty romantic choco lenses are best choco lenses that can make your eyestyling more romantic just like its name. Deep brown color design that almost looks like black color makes your eyes so sweet like dark chocolate for Valentine's day makeup. If you take a look at the design more carefully, you will see that the design includes 3 different dark brown colors. It was also made out of puscon, which you can wear all day and all night very comfortably. Recommended even for contact lenses beginners.
3. Glamorous glow makeup - Purspur choco lenses
For any big events that you have this Valentine's day, there's no better time to go glass glamour makeup. Not only will it even be perfect for Valentine's day, but it'll also really stand out at any parties and holidays. For glamorous makeup, we need glass skin. Put one or two drops of facial oil in the foundation for glowy skin. To add more glowness, use a wide facial brush to apply semi-highlighter powder. Always be careful not to add highlighter powder too much because we never want a cakey face on Valentine's day. Finally, put some coral lip gloss to make your lip more plump and shiny. Glowy skin and lip will shine luminously under the lights.
↓ CLICK THE PHOTO AND GET YOUR PURSPUR CHOCO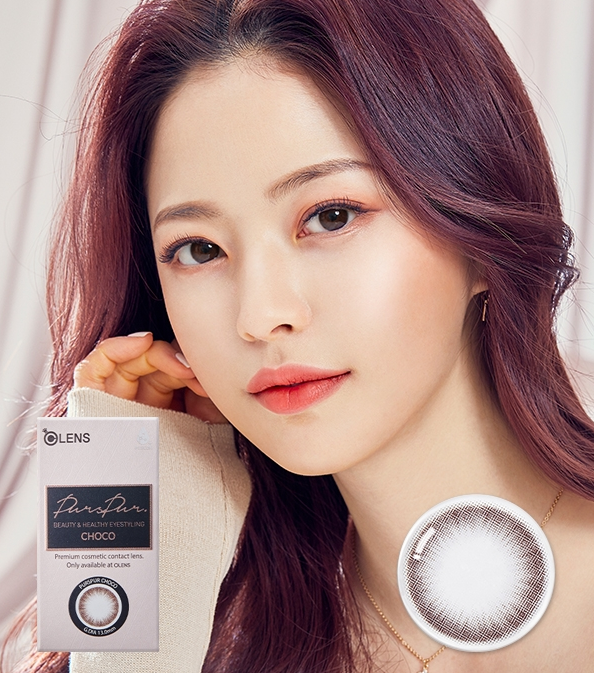 For this glamorous Valentine's day makeup, You can't go wrong with purspur choco lenses. Purspur choco lenses are for 3~6 months colored contacts, which is the best choice if you are looking for colored contacts that you can wear longer. Its deep dark brown color makes your eyes look more clear and deep. The design is so subtle that it almost looks like you are not wearing them. Its deep and clean eyes help glamorous makeup look more glowy and dramatic. Just like the picture, choco contacts will enhance every color used for the make up and boost up the mood.
4. MLBB Beige Makeup -ViViring Choco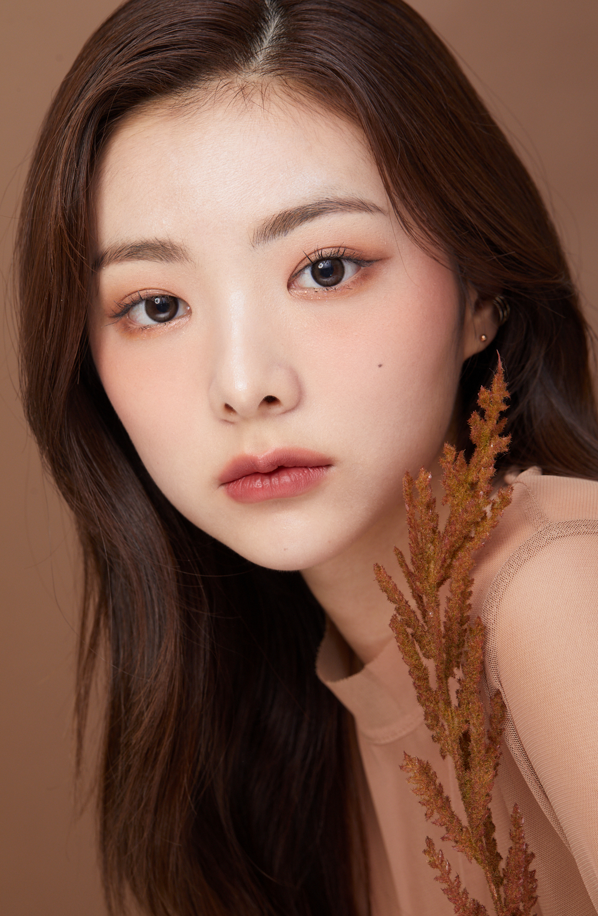 If you are looking for more natural and soft Valentine's day makeup, soft beige makeup with MLBB lip is recommended. MLBB, also known as "My Lips But Better" represents natural makeup that suits your original skin color. For the proper MLBB makeup, you have to first find out what skin color tones you have. If you have a warm toned color face, choose beige or coral based eyeshadow and lipstick. If you have a cool toned facial color, choose grey or pink based eyeshadow and lipstick. The point here is to use colors as minimum as you can. It is a makeup style that emphasizes your natural born skin, hair and lip color. If you cannot give up the fanciness of Valentine day's makeup, a little bit of glitter around your eyes is always welcomed!
↓ CLICK THE PHOTO AND GET YOUR VIVIRING CHOCO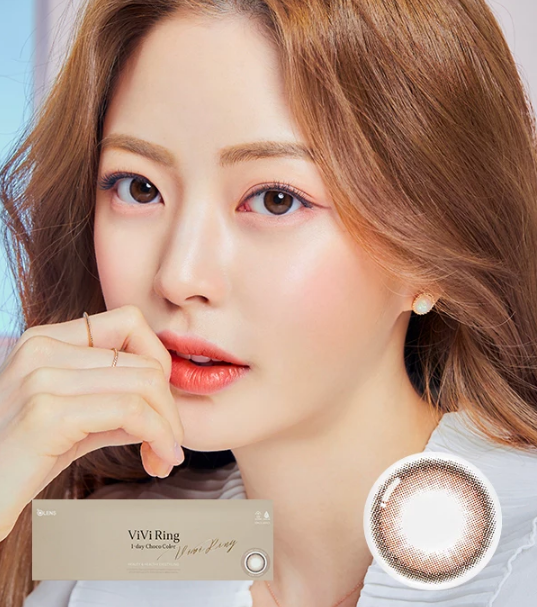 Viviring choco lenses are colored contacts that are even better for natural Valentine's day makeup. Viviring brown choco is designed with black circle around it that gives enlarging effects. Also, the milk chocolate color blends well with natural dark eyes. Viviring choco lenses are always at the top rank in OLENS with Viviring brown. For anyone who has ever wanted more natural contacts than viviring brown, you won't regret with Viviring choco lenses.
If you are sick of same Valentine days' makeup and wearing masks everyday, why don't you give yourself a little bit of joy with OLENS choco lenses? Be sweeter with chocolates in your eyes and make your Valentine's day more special and romantic! Thanks for reading!
PREV
NEXT

Next post does not exist.